I was wondering if anyone had done any reasearch on fractals of the form
. As you can see, it's similar to the Mandelbrot set, but the operators have been raised a level. Using Chaos Pro, I've gathered the following images for n=2, and later I'll go back for other n.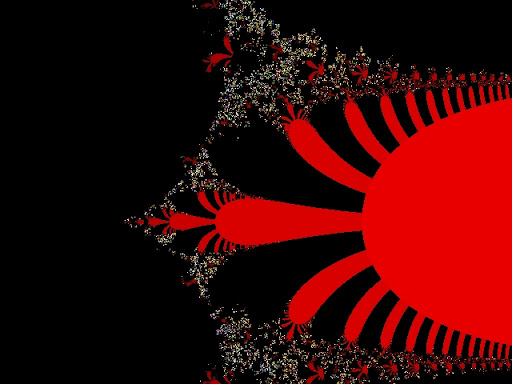 It seems like something similar to the hyperpower fractal, but here you can see the "leaves" appear to stick out from beneath the mess...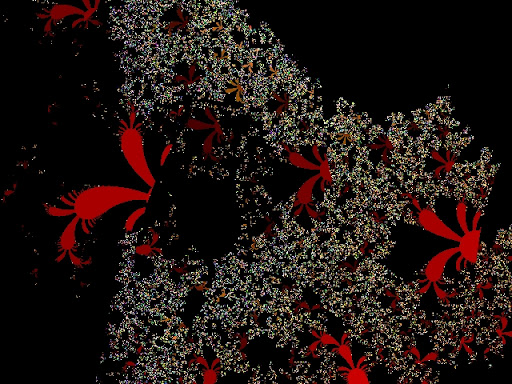 The above mess seems to have no pattern whatsoever, but you look closely, you'll see little blobs like this:
Also, when generating higher values of n, keep in mind that you must change the perturbation point to 1, otherwise you'll get a whole lot of black.