Ivars, have a look at the imaginary part of the Lambert W function (picture from Mathworld)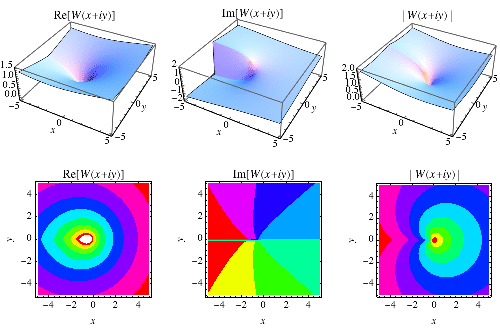 You see there two branches for the negative real values
.
For one branch is
and for the other branch is
.
A power series development is always attached to the point of the development and the convergence radius is determined by the nearest singularity. The standard powerseries development is developed at 0 and the singularity of W is at

so the convergence radius is
.
If you want to analytically continue the function along a certain path you pave the path with overlapping discs and develop the (coefficients of the) power series in their centers consecutively. In this way you can compute the value of the Lambert W function if you approach
by a northern bow around

(which yields
) or if you approach it by a southern bow, which yields
.
I explained the method (though in another context) already
some posts ago
even with a picture attached.